EVERLAM is pleased to announce that in May 2020, EVERLAM™ SUPER TOUGH passed qualification for use in balustrades and balconies in Belgium, Italy and Spain: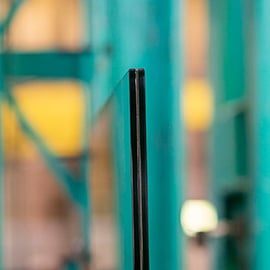 In Belgium, EVERLAM™ SUPER TOUGH qualified with several Belgian balustrade and balcony railing manufacturers for six different types of railing systems according to NBN B 03-004:2017. The railings systems tested represent the most widely used ones in Belgium. The tests on glass balustrades were conducted by the Belgium Scientific and Technical Center for the Construction Industry (WTCB).
In Italy, EVERLAM™ SUPER TOUGH was certified according to the UNI 11678 norm for use in balustrades and balconies. The balustrades was tested at Istituto Giordano for front-of-slab mounted and floor-mounted systems.
In Spain, EVERLAM™ SUPER TOUGH was certified according to the Spanish national CTE (Código Técnico de la Edificación) for use in balustrades and balconies. The balustrade system was successfully tested at Applus Laboratories for a wide range of applications in different areas.
EVERLAM™ SUPER TOUGH is a PVB interlayer which is intended for applications where higher Young modulus is requested so that laminated safety glass can remain in place for a longer time after breakage, enhancing the protection of people and objects.
Marc Slock, Technology & Business Development Director at EVERLAM, commented: "These new certifications confirm once again the growing market interest for EVERLAM™ SUPER TOUGH's performance as a high modulus PVB interlayer for laminated safety glass. We are pleased to see a fast-growing level of interest for the product in applications that include not only balustrades and balconies but also canopies, curtain walls and facades as well as sloped glazing. We look forward to further expand the market segment of laminated glass for structural applications."
For further details, our customers should contact their local EVERLAM technical service representative.