EVERLAM™ WHITE
The growing trend for minimalistic design is spreading across many areas of our lives, in fashion, product design and architecture. Characterized by the use of natural light and material, of white and soft colors, it reflects our increasing aspiration for more privacy and a soothing lifestyle.
EVERLAM™WHITE PVB for laminated safety glass is a perfect response to this trend. It proposes different levels of light transmittance that cater to various needs:
EVERLAM™

TRANSLUCENT WHITE has a 65% light transmittance and offers a high level of opacity in an environment where privacy is required.

EVERLAM™

SOFT WHITE has a 80% light transmittance to allow for semi-privacy and a natural white touch in a modern architectural design.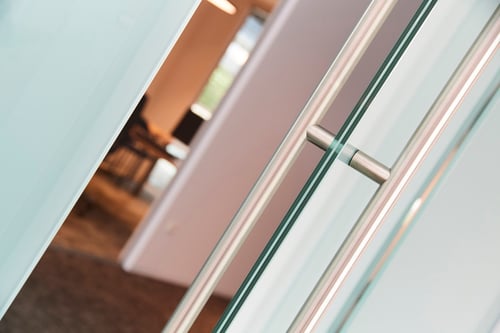 Ensure your privacy
Laminated glass using EVERLAM™ WHITE is a great solution when you do not want to compromise between light and privacy. Suitable for interior doors and windows, meeting rooms or balconies, it helps create fully-private or semi-private areas while allowing in a maximum of natural light.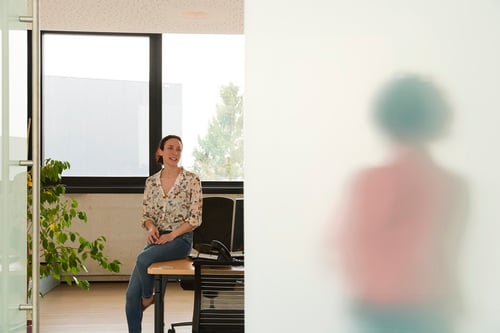 Enhance your design
White laminated glass is extremely versatile. A perfect link between colours and styles, it can adapt to any architectural design. EVERLAM™ SOFT WHITE blends in by bringing a subtle white touch and semi-privacy.
Combine EVERLAM™ TRANSLUCENT WHITE with other colored PVB films to achieve a palette of tones with reduced light transmittance that make wonderful and unique designs while preserving full privacy.


Compliance
EVERLAM™ WHITE complies with the main international standards and code systems that apply to PVB film in building construction applications.
Color

Product code

Thickness

TRANSLUCENT WHITE

Color code: 0216500
Light transmittance: 65%

LAM51

0.38 mm
15 gauge

LAM52

0.76 mm
30 gauge

SOFT WHITE

Color code: 0218000
Light transmittance: 80%

LAM51

0.38 mm
15 gauge
LAM52
0.76 mm
30 gauge