EVERLAM announces the appointment of Cem Pamay as Business Development Specialist, in charge of sales, market research and development of EVERLAM's presence on the PVB market in Turkey. He reports to Raimond Starmans, Global Business Director.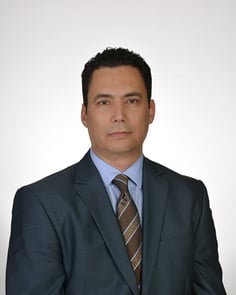 Mr Pamay holds a degree in chemical engineering from the Engineering Faculty of University of Istanbul. He worked at Supreme Headquarters Allied Powers Europe (SHAPE) in Mons and Brussels in Belgium, then at the Turkish company Arcan A.S. where he was responsible for trading with Far East companies. For the past 20 years, he was Product and Sales Manager for the Turkish Market at Serenpas A.S., a Turkish agency company representing over 40 international firms in the glass & ceramic market.
Raimond Starmans commented: "Cem's deep knowledge of the Turkish market will allow EVERLAM to strengthen its position in the laminated glass market in the region, promoting EVERLAM's innovative spirit, its high level of customer service and excellent product quality."
Cem Pamay said: "I am very pleased to join such a dynamic company. I will apply my long experience of doing business in Turkey to help EVERLAM further expand in the region. I look forward to working with the team and actively contributing to its development and its customers' success."
Türkçe versiyonu görüntülemek için, buraya tıklayın.
About EVERLAM
EVERLAM is an innovative manufacturer of high-quality polyvinyl butyral (PVB) interlayer for laminated architectural safety glass, dedicated to proposing high-value solutions, comprising quality products that are supported by outstanding technical expertise. Its portfolio includes EVERLAM™ CLEAR, EVERLAM™ WHITE and EVERLAM™ COLORED PVB interlayer, as well as EVERLAM™ QUIET, its new acoustic offering. EVERLAM™ PVB interlayer (formerly sold in Europe under the trademark Butacite®) is used by glass laminators worldwide to produce attractive, durable and high-performance architectural laminated glass products. The company's commercial headquarters and technical center are located in Mechelen, Belgium. Its production plant is in Hamm Uentrop, Germany, where its PVB interlayer has been manufactured for over 25 years. All sites are ISO 9001 certified. EVERLAM was spun out of DuPont in 2014 and is wholly owned by GVC Holdings, a growth equity investment company specializing in the chemicals industry. For more, please visit www.everlam.com.