Western lowland gorillas from Central Africa are a main attraction at world-renowned Bristol Zoo. The zoo is proud to have 6 of them, each one up to 2 metres tall and 180 kg – one might say massive animals – and when they charge around or jump up and down to play or show who the boss is, they are really impressive!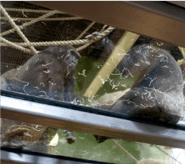 So when the zoo decided to renew the gorillas' enclosure with glass which would allow very close, but safe, contact between visitors and animals, there was a technical challenge.
A glass tunnel, made of framed panels, built inside the gorillas' enclosure allowing visitors to see them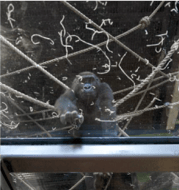 from underneath, as well as left and right, was the chosen project. It had to be a particularly solid structure, able to support super heavy weights and incredible forces plus prevent any biological leak on visitors.
Kiteglass and Everlam designed a 50.56 mm-thick laminate construction:
12 mm toughened glass
1.52 mm PVB
12 mm toughened glass
1.52 mm PVB
10 mm heat strengthened glass
1.52 mm PVB
12 mm toughened glass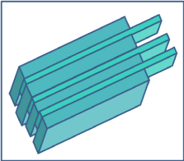 The technical specifications were: 4-side support, stepped outer ply to avoid liquid penetration between the support bars and laminated edges and point load of 3 kN.
Leroy Reed, Managing Director of Kiteglass: "We wanted a third party to validate our laminate construction so we asked Crossley Consult Ltd. Using nonlinear Finite Element Analysis, their conclusion was that the construction of the laminated glass and support met the requirements."
Luc Moeyersons, Technical Programs Manager at Everlam: "The collaboration between Everlam and Kiteglass has been excellent. Together, we produced a highperforming laminated product that allows Bristol Zoo visitors to go as near as possible to gorillas and enjoy amazing views, all in complete safety."