Mechelen, August 11, 2021 – EVERLAM is proud to announce that EVERLAM™ SUPER TOUGH complies with the Miami-Dade County and Florida building code requirements for high-velocity hurricane zone (HVHZ) applications.
EVERLAM™ SUPER TOUGH PVB
interlayer has passed all testing required by Miami-Dade Country's Department of Regulatory and Economic Resources for compliance with ASTM D635-18, ASTM D1929-16, ASTM D2843-16, ASTM G155-13 and ASTM G158-02. Consequently it has been granted a
Notice of Acceptance
for HVHZ hurricane applications.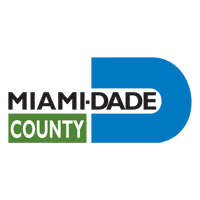 EVERLAM™ SUPER TOUGH is a high modulus PVB interlayer which provides superior strength, stiffness and post-breakage behavior, making it ideal for glazing that must withstand extreme hurricane-related debris impacts and wind pressure cycles. Its high performance makes it a product of choice for use in structural applications such as glass balustrades, balconies, canopies, curtain walls, sloped and overhead glazing.
Peter Kater, EVERLAM Sales Development Manager in North America, stated: "Our customers in North America are excited to have access to a quality alternative PVB that meets the most stringent standards for structural glass applications. EVERLAM™ SUPER TOUGH combines a high performance product with the outstanding German quality, technical expertise and service that have defined the reputation of EVERLAM products in the market for many years."