Everlam's first Laminated Architectural Glass Event end September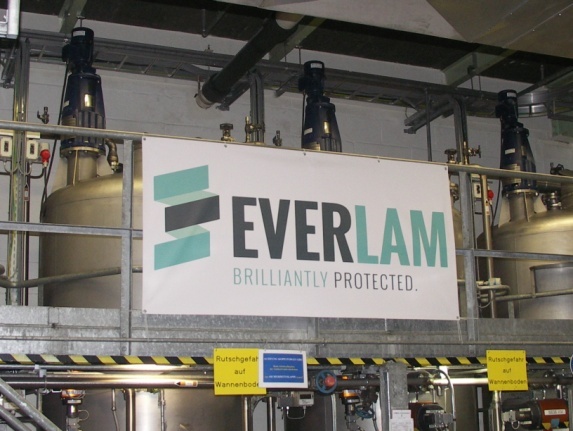 brought together the Everlam team and a group of customers and industry experts.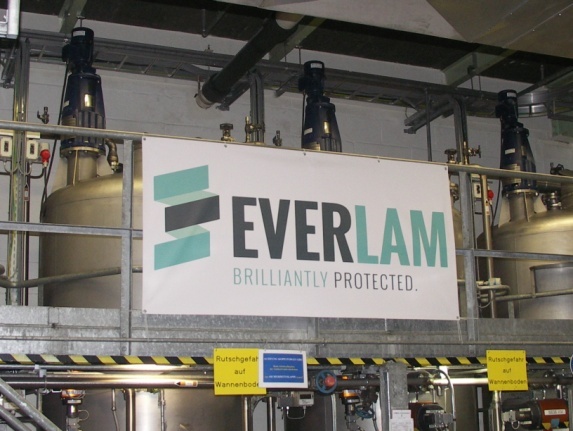 Held on the company's production premises in Hamm Uentrop in Germany, the event was an opportunity for networking and exchanging points of views on the business.
The Everlam team presented the company's strategy, business outlook, products and services. They emphasized their willingness to build on the product's heritage and reputation for high-quality to make the company a major international player and preferred PVB brand. Guests also enjoyed a privileged tour of the state-of-the-art plant.
Following this first success, our next big events will be Glasstec in 2016, followed by the 2nd Everlam Laminated Architectural Glass Event in 2017. We will keep everyone informed.
Below is a summary of Everlam's guest speakers at the event:
Bernard Jean Savaëte (BJS.Differences): "The World of Float Glass Industry"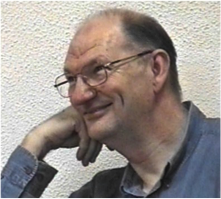 B.J. Savaëte, glass business consultant, captivated his audience with his tremendous knowledge of the history and current situation of the glass industry. His impressive compilation of data, unique in the industry, is a valuable source of information for anyone involved in the business.
His outlook on the laminated glass market development confirmed that in Western Europe, overcapacity in the float glass market remains despite capacity reduction in several regions due to long float glass line cold repairs.
Demand for laminated glass is increasing, mainly driven by safety and security needs. Demand for very large glazing (up to15-18m long) and coloured glass for interior design and decoration is also on the rise.
Francesc Arbos Bellapart (Bellapart): "History of laminated glass in the architectural industry in Europe and current developments"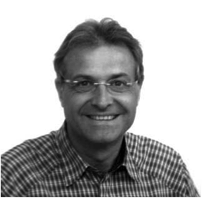 Arbos Bellapart is President of Bellapart Group of Companies, specialised in the testing, construction and erection of steel and glass structures and facades. Through some of the company's innovative projects, in Spain and Europe, he shared his perspective on the business.


The move from tempered to laminated glass on the architectural market took place in the 60 and 70's in Europe. Later structural modelling has opened the door to innovative glass laminate designs.

Deeper knowledge in technology is now increasing the lifetime of sensitive structures such as cold bent glass.

Technical efforts are focused in the area of bomb blast resistance, and breakthroughs are predicted in the near future.
Tim Morgan (Crossley Consult Ltd): "The use of laminated glass at Nottingham Station"
Crossley Consult is a glass and facade Consultant, specialised in design, development, calculations, specifications, measurement, testing, failure analysis and blast mitigation.
Critically placed between building owners, architects and the glass manufacturers, their role is to ensure that a project's original technical requirements are met by the appropriate specifications to comply with expected performances and the regulations in force.
Tim Morgan used the refurbishment of the old Nottingham station in the UK as an example to illustrate this challenge, particularly with regards to optics and roller wave when using tempered laminated glass.
Laminated glass was the material of choice to enhance the aesthetics of this heritage building. After detailed evaluation of different interlayers, laminated glass with a PVB film was selected to ensure bomb blast resistance.
http://www.glassconsultant.co.uk/
Some of the key moments of the Everlam Laminated Glass Architectural Event: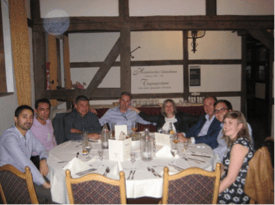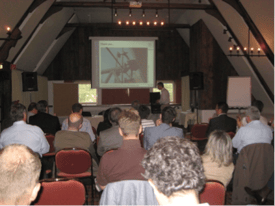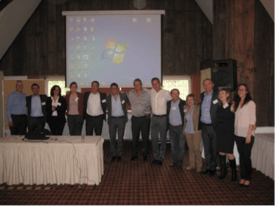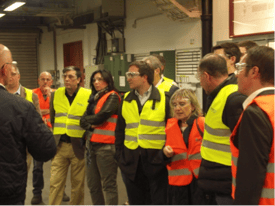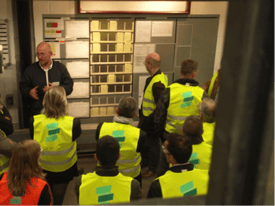 For more information, please contact us at info@everlam.com or visit our website www.everlam.com