In this months issue:
Appointment of Dr. Harald Hammer as EVERLAM's new CEO
Our reinforced Technical and Customer Service teams
Our increased Research & Development capabilities
Glasstec 2016: meet us in Hall 10, stand 10B34
Spotlight on Luc Moeyersons, our Technical Programs Manager
Everlam Appoints Harald Hammer As Chief Executive Officer
On 1st June 2016, Harald Hammer joined our company as Chief Executive Officer, replacing Luc De Temmerman who will join the EVERLAM Board of Directors.

Dr. Hammer brings extensive leadership experience in the chemicals and plastics industries. Prior to his appointment at EVERLAM, he spent 18 years at Borealis, a specialty plastics manufacturer, in various commercial roles including leading their engineering applications, mobility, Borouge JV and film & fiber business units. Prior to Borealis, Dr. Hammer spent 11 years at PCD Danubia, a polyolefin supplier.
Commenting on the new appointment, Greg Parekh, Chairman of EVERLAM, said: "I am delighted to welcome Harald. His knowledge of similar industries, success at building a multicultural joint venture in Singapore, as well as his track record in implementing SAP systems and operating processes will greatly benefit EVERLAM. I would like to take this opportunity to thank Luc De Temmerman for his contribution in helping EVERLAM transition to an independent company and setting it on the right strategic track. I am pleased Luc will join the Board of Directors and that EVERLAM will continue to benefit from his deep PVB industry experience and relationships."
"I am passionate about the opportunity to work with some great people and lead EVERLAM into a period of further expansion. I share EVERLAM's values of high product quality, service excellence and innovative solutions."
– Harald Hammer, CEO, EVERLAM"
We Strengthen Our Customer And Technical Service Teams
In line with our objective to constantly improve our service to customers, we are pleased to announce the arrival of new members of our customer service team:
Bart Vanheuverzwijn is joining us as Technical Representative supporting the sales team and in charge of technical support and qualification of our products with customers
Els Van Denstorme will join our CSR team. Fluent in English and German, she will be in charge of our German and UK customers. She will also handle export orders to the Middle-East and Africa, Asia Pacific and the Americas.
We Expand Our Research And Development Capabilities
Our plans for expansion of our R&D capabilities to support our new product development programme continue on track:
Our new R&D extrusion line is now installed in our production plant in Hamm-Uentrop.
Our technology team is strengthened by the addition of a Research Engineer and a Research Technician:
Gill Scheltjens, our Research Engineer, is in charge of our research programmes. In addition, he provides analytical support and coordinates our technical service.
Vincent Verhaegen is our new Research Technician, responsible for laboratory scale experiments and supporting our research program in the areas of product and process development.
At Glasstec 2016, We'll Welcome You in Hall 10, Stand 10/B34
As we announced in our last newsletter we will be present at Glasstec.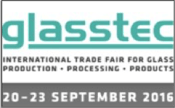 Please note our stand details: Hall 10, Stand 10/B34. Our team will be there to welcome you, introduce you to our product range, including new colours, and to answer any questions you may have about Everlam products and services.
We look forward to this great opportunity to develop our knowledge of each other and deepen our relationship.
Luc Moeyersons Lives On Commuting And Computing
Luc Moeyersons, EVERLAM'S Technical Programmes Manager, is a man of passions.
A chemist by profession, Luc joined the PVB business in 1984. Initially in charge of DuPont's technical laboratory in Switzerland, he was subsequently given the responsibility to start a brand new laboratory in his homeland Belgium. Building on this experience, he joined the sales team as technical expert. Since then, he has spent 30 years supporting customers around the world, introducing products and processes and helping them solve complex technical challenges. Through understanding customer processing issues and finding better solutions together with them, he has become one of the highly recognized experts in the field of PVB and glass lamination.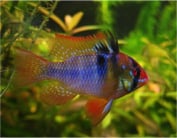 Solving technical issues is in Luc's DNA, even when enjoying his hobby, which is raising a type of tropical fish called "Apistogramma".
Whereas anyone would simply enjoy the beauty of the brightly colourful fish gliding in their tank, Luc enjoys the technical challenge behind it. This type of fish is highly sensitive to the quality of water it swims in and as a consequence, special care must be provided. To ensure that his 54 tanks were supplied with water of consistent quality, he designed a complex water system that connected all the tanks to a specially treated water supply.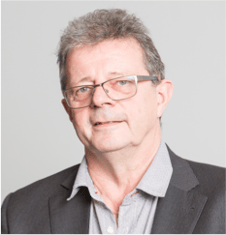 "I love being confronted with technical challenges and working out solutions. Whatever I do, I apply the same level of demanding requirement. The strong relationships I have built with customers over time have been based on mutual trust and partnership. Customers value our understanding of how they use EVERLAM™ PVB interlayer and of their production processes as well as our ability to collaborate with them to grow their business – Luc Moeyersons, Technical Programs Manager, EVERLAM"
For more information on Everlam, please visit our website: www.everlam.com