Mechelen, 20 November 2020 — EVERLAM is proud to announce the launch of EVERLAM™ CLEARVIEW, its new generation of PVB film with superior clarity and optical quality. It combines the fundamental properties that make the reputation of EVERLAM™ PVB films and a new formulation with enhanced properties of significantly reduced "yellowness index" for better clarity and improved "haze" and optical quality.
As safe as ever and now even clearer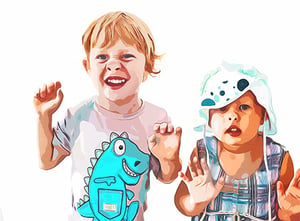 Architects increasingly favour laminated glass that combines uncompromising safety and security properties with a level of clarity that enables surroundings and items displayed behind windows to show in full view, without distortion. Similarly, coloured glass used inside and outside buildings to enhance architectural designs must show its true colours when laminated.

Leveraging its long experience and competences in producing PVB film of superior quality, EVERLAM has developed a new clear PVB interlayer that meets the modern needs and requirements of laminators, architects and designers. Its key properties:
high elasticity, adhesion to glass, strength and durability for safety and security

reduced

"

yellowness index

"

for better clarity

improved

"

haze

"

and

optical

quality
Dr. Jennifer Schmitt, Director Sales and Marketing at EVERLAM, commented:
"With EVERLAM™ CLEARVIEW, we not only feel brilliantly protected but also enchanted by the views revealed so sharply behind the window — just like children can be, as reflected by the product's distinctive branding. A large number of our customers have already qualified the product for impact resistance, durability and optical quality, expressing great satisfaction with its properties and how easy it processes on their existing equipment. We will make it available to our customers first before opening it up to a broader market and are confident it will meet success."