Germany, considered the center of chemical process expertise, is where EVERLAM's PVB sheet extrusion products have been manufactured for over 25 years.
Manufacturing a PVB interlayer to the highest standards and laminating it so it adheres properly to the glass panels require real know-how as many different factors can impact the quality of the end product. Factors include: glass cleanliness, quality of the water used to clean the glass, glass cutting quality, glass panel interfaces, level of humidity in the air, etc. Our customers can count on our technical knowledge and expertise, acquired over years of working with them to work out improvements, fix issues and find creative solutions.
The EVERLAM facility and the team who runs it are reputed throughout the glass laminating industry for outstanding quality. The plant holds many customer approvals.
21 m wide capability.
Equipped with a pilot line which gives us extra capability to develop new products.
Entirely ISO 9001.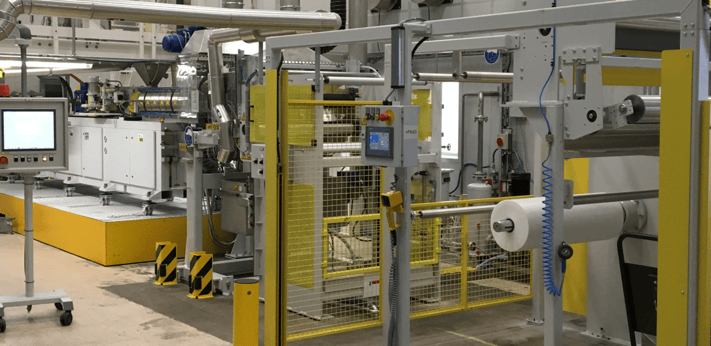 In mid-2016, EVERLAM installed and started a new R&D extrusion line in its production plant in Hamm-Uentrop. It expands EVERLAM's R&D capabilities and enables it to pursue an active new product development program support.
Located in Hamm Uentrop in the Rhur valley, the plant benefits from excellent connections to major roads and railways networks and is at the door step of international ports such as Hamburg, Rotterdam and Antwerp.