As a company, EVERLAM started in 2015 with an experienced team backed by solid resources and committed to deliver the highest PVB film quality and the best technical and customer services to its customers.
A young company with 25 years of experience
As a company, EVERLAM started in 2015 but it leverages 25 years' experience and reputation of DuPont's former Butacite® plant in Germany.
In 2015, EVERLAM took over the German PVB operation of DuPont, the chemical company that pioneered PVB film manufacturing sold under the trade name Butacite®. Managed by a very experienced team and backed by solid resources, EVERLAM is committed to deliver the highest PVB film quality and the best technical and customer services to its customers. Combining experience and expertise, the flexibility of a small organisation and a drive to succeed with its customers, EVERLAM is equipped to bring solutions to the toughest challenges and meet the needs of the most demanding customers.
Partners for success
As a new player, we know better than anyone that our ability to help our customers grow successfully is what makes our success. That's why we have an unwavering commitment to deliver outstanding levels of service and best-in-class products.
World class production facility and laboratory
Germany, considered the center of chemical process expertise, is where EVERLAM's PVB sheet extrusion products have been manufactured for over 25 years.
Manufacturing a PVB interlayer to the highest standards and laminating it so it adheres properly to the glass panels require real know-how as many different factors can impact the quality of the end product. Factors include: glass cleanliness, quality of the water used to clean the glass, glass cutting quality, glass panel interfaces, level of humidity in the air, etc. Our customers can count on our technical knowledge and expertise, acquired over years of working with them to work out improvements, fix issues and find creative solutions.
A vision for excellence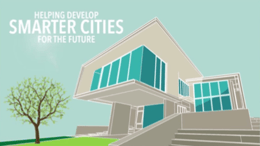 EVERLAM is wholly owned by GVC Holdings a growth equity investment company specializing in the global chemicals industry. It manages a portfolio of value-creating companies operating in the coatings, adhesives, sealants, building materials and automotive industries. Under this new stewardship and with an experienced management team of experts in PVB, EVERLAM will become a new major market player in the industry.
All of our employees have our mission statement pinned on their walls to remind them of their commitment to pursue excellence in everything they do for our customers:
Listen to our customers carefully to provide the solutions and services they need to grow their business.
Invest in R&D and production capabilities to support our customers' expanding needs.
Spare no effort to maintain our reputation for products of the highest quality.
Demonstrate the highest sense of responsibility for safety and the environment in everything we do.
Service excellence is a true commitment from everyone in the company. Our people are trained to provide the best sales and technical support, quick response time and on-time product delivery. Empowered to make decisions, they go out of their way to solve challenges efficiently. We believe that collaborating with our customers creates a successful partnership. We invest heavily in our team and equipment to bring customers the best level of service.