EVERLAM makes and sells EVERLAM™ polyvinyl butyral (PVB) interlayer. Available in a range of clear and colored products, it is used by glass laminators to produce attractive, durable and high-quality laminated glass products used in architecture.
As a company, EVERLAM started in 2015 with an experienced team backed by solid resources and committed to deliver the best products and services to its customers.
A New Name but a Long History
EVERLAM took over the German PVB operation of DuPont, the chemical company that pioneered, back in the 1930's, PVB film manufacturing sold under the trade name Butacite®. Building on the product's heritage and reputation for the highest quality, we strengthened our existing resources with new experienced team members to set the company on track for growth. Combining long experience and expertise, excellent facilities, the flexibility of a small organisation and a drive to succeed with our customers, we are equipped to bring solutions to the toughest challenges and meet the needs of the most demanding customers.
Corporate ethics and responsibility are taken very seriously at EVERLAM: we are an organization geared to doing the right thing for our employees, our customers and to care for the world we live in.
Partners for Success
As a new player, we know better than anyone that our ability to help our customers grow successfully is what makes our success. That's why we have an unwavering commitment to deliver outstanding levels of service and best-in-class products.
Over time, our PVB interlayer has gained an excellent reputation on the market. Our products are proven and already qualified with customers. Our manufacturing processes and product specifications remain unchanged to deliver the same high quality interlayer. In addition, we are focusing on service excellence to ensure the best sales and technical support, quick response time and on-time product delivery.

We believe that listening to our customers and collaborating closely with them will enable us to bring forth win-win solutions.
Capabilities to Grow with Our Customers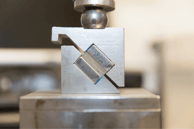 EVERLAM is organised to serve a growing customer base. Relying on a dedicated team, highly-regarded technology and production facilities and an efficient supply chain organisation, it has the in-depth capabilities needed to support customers with solutions and services tailored to their needs.

The Technical Center in Mechelen, Belgium, undertakes R&D and provides laboratory and technical support for customers around the world. It's also where we run our Performance Monitoring Program, testing customer product samples inside out and providing valuable insights to customers.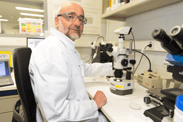 Germany, considered the center of chemical process expertise, is where EVERLAM's PVB sheet extrusion products have been manufactured for over 25 years. The facility, located in Hamm Uentrop, is reputed throughout the glass laminating industry for outstanding quality and holds many customer approvals as well as ISO9001 certification.